---
Tyro tires save up to 66 percent on their electricity bill and harvest more light!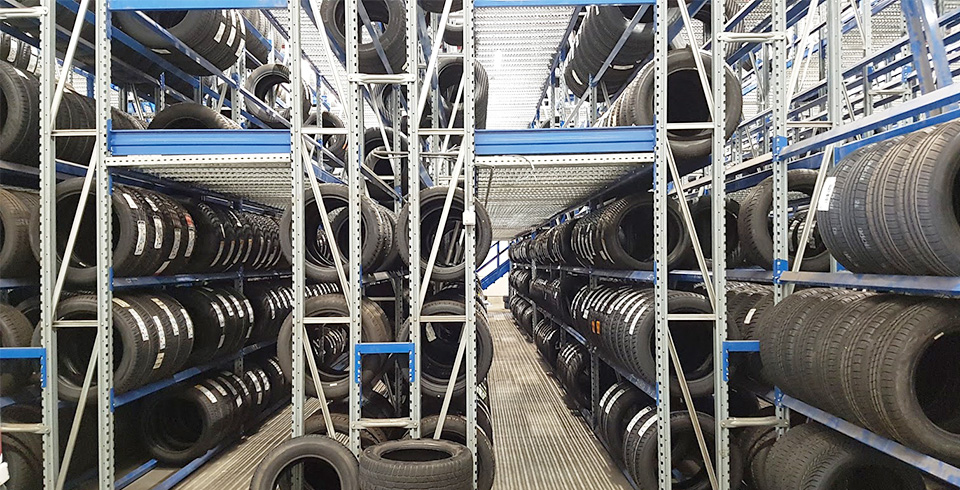 After a long test, Tyro tire center made the decision and went all out for the lighting of Voltron®.The existing installation was equipped with fluorescent fixtures on each floor, which resulted in an installation with 96 fixtures and the associated high energy costs.The floors of the 1st and 2nd floors are designed as perforated industrial structures.The question was to illuminate 3 work surfaces, one above the other, and to install this on the top floor with only 1 row of luminaires.Voltron® accepted the challenge.After a thorough light study, all parties agreed to carry out the installation with our special optical linear lens technology on The Parker 3090. Using only one row of lighting at a height of 5.7 meters, the 3 layers are provided with more than 300 lux !On the lower work surface you can even see the grid work of the 2 floors above it, which shows that the special lenses have done an excellent job: creating a maximum light beam with a focus on where light is required.The total number of luminaires was reduced from 96 to 32 pieces.The result: a 66% energy saving, more work light, and a simplification in maintenance: in short a real win-win for the user.
---
Some satisfied end customers
Ideas and concepts
We invest a lot of time and research into new concepts, products, technologies. That way we can always provide our customers with up-to-date high-end products.
Latest new technologies
Optimized production and flexible R&D developers result in the latest new up-to-date technologies.
Design & OEM
We produce OEM products and specialize in custom development.
Circular LED
Our products are produced in such a way that all critical parts are replaceable, ready for a second, third, fourth, ... life cycle. This is a real win situation in your investment in the medium long and long term.
---